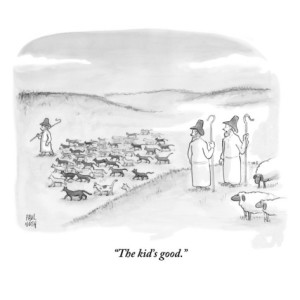 One of the biggest challenges for nonprofit leaders is dealing with their boards. Whether your board won't fundraise, is overly-involved, or members are disengaged, there are things you can do to improve the situation.
Most problems with boards can be avoided by good recruitment and ongoing development. Obviously, it's easier to address problems early on rather than correct them after years of bad habits.
But since you normally won't have the luxury of tossing out the entire board and starting over, take advantage of the tips below, which can be used successfully with boards at any stage of life.
Determine the types of skills you need on your board. Everyone wants board members who can donate money, but remember your organization's other needs and consider members who have skills in accounting, legal matters, property management or policy.
Recruit new members strategically to find the right people to meet your organization's needs. Recruitment is an ongoing process, and not just something to think about when vacancies arise.
Develop clear roles, responsibilities and expectations for board members. Prepare job descriptions for board members, especially for officer positions such as president, vice president, treasurer and secretary..
Orient new members. Prepare a board manual and initiate a board mentoring system – current board members can provide support and coaching to new members. Consider inviting board members to tour your organization and meet with staff as part of their orientation. Give board members "talking points" – short sentences with facts and accomplishments – about your organization, so they know important messages to convey when they are representing you.
Educate board members so they understand the organization's mission and programs as well as their legal and fiscal responsibilities. Even long-serving board members can benefit from a tour of your programs or facilities.
Establish appropriate committees that will enable board members to take an active role in furthering the organization. Some nonprofits require board members to serve on committees prior to joining the board, and every board member should serve on at least one committee.
Communicate with board members between meetings. Provide organizational updates, encourage people to follow-through on commitments, and discuss issues in an informal setting.
Host an annual retreat for board members. This will build board teamwork and improve their ability to function together, as well as help set the agenda for the coming year. You may consider involving staff as well. Engage the services of a skilled facilitator to assist with planning and facilitating the session.
Appreciate, recognize and celebrate the contributions of board members.
Every so often, ask the board chair to lead a self-assessment of the board's performance, to determine how well you're carrying out your responsibilities and identify challenges that require action.
Finally, establish term limits and rotate board members so that fresh ideas and new energy come into your organization.
What are your top tips for dealing with problem boards? What board problems have you encountered that I haven't addressed? Please let us know at coach[at]alexcarter.com.
I'm Taking New Clients
I have a couple of openings in my schedule for new coaching clients. If you are a nonprofit leader, or trying to become one, and would like to develop your leadership from a strengths-based perspective, drop me a line at coach[at]alexcarter[dot]com and we'll talk about how we can work together to make you the leader you've always wanted to be.